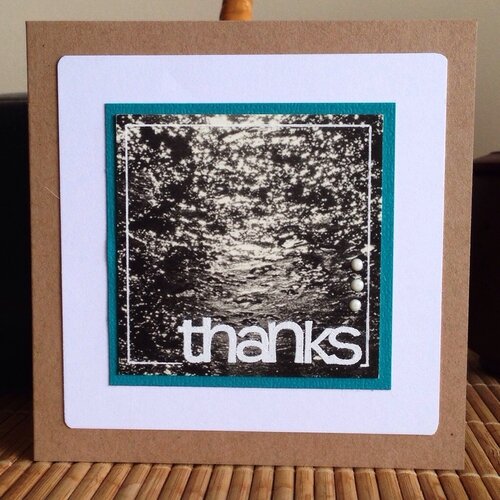 I am sure I can't be the only one who recycle (hoard!!) anything pretty...you know what I am talking about, the shiny fancy perfume box, the cute tissue box, the retro design of your new pair of shoe box, thinking "Whoah, that would make a fantastic background!!!"
And that's how you end up with a full bag of those...until a de-cluttering fever takes you and those cherished bits of paper all the sudden become...well clutter!!!
So I decided to start a new series "called "junk" Cards. Those cards must contain one or more of these packaging pieces.
My first card uses the business card of one of those fancy designer store of Lower East Side. I used the gray as a background for my sentiment embossed in white.