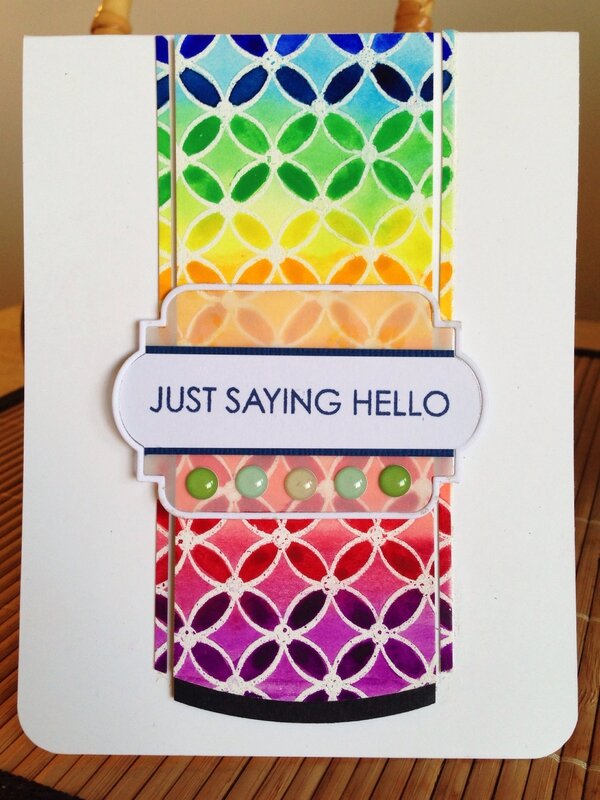 I finally signed up for the latest class from OCC: Stretch your stamps 2".
It starts with a bang (at least for me) since we focus on background stamps for this first day. I absolutely love Background stamps, so it was kind of a treat for me, and I have to admit that I went a little bit overboard. Just for the first technique of the first day, I already made 6 cards!!!!
Here are the first two.