10 septembre 2014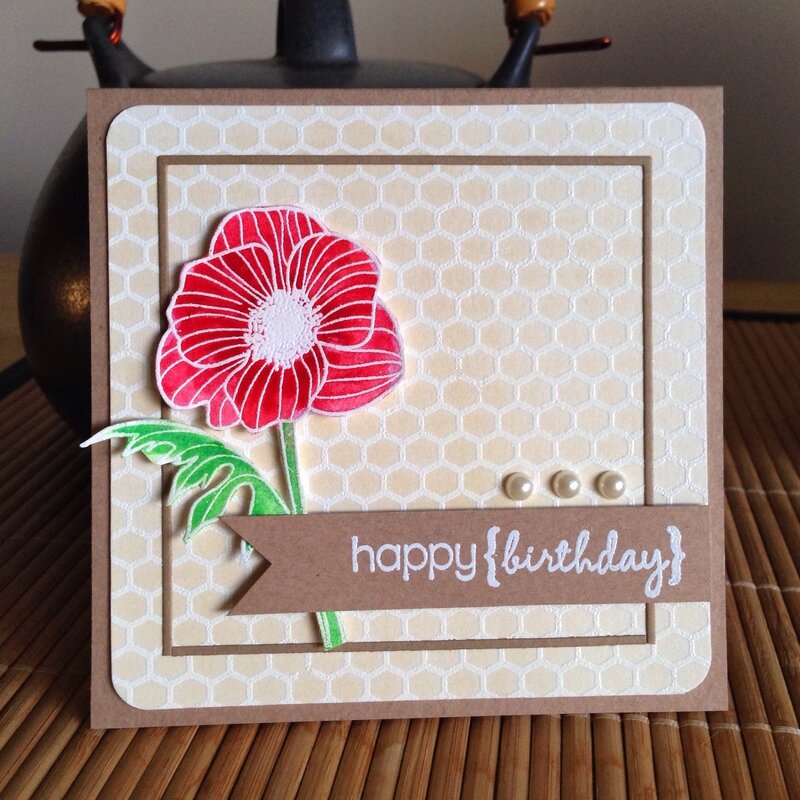 This time I tried the technique taught by Sherri Carrol for the first day of class. The colors are definitely more muted but I really liked it.
22 août 2014
I don't know why, but I woke up yesterday and I just had the feeling that it was time for me to change the name of this blog. Nothing major, no relocation, just the title of the blog...because let's face it, I don't scrap anymore!!! Not that I ever scrapped a lot but now it is just totally irrelevant.
So here is the new me:
"My World in Rainbow Colors!"
Welcome in my world :-)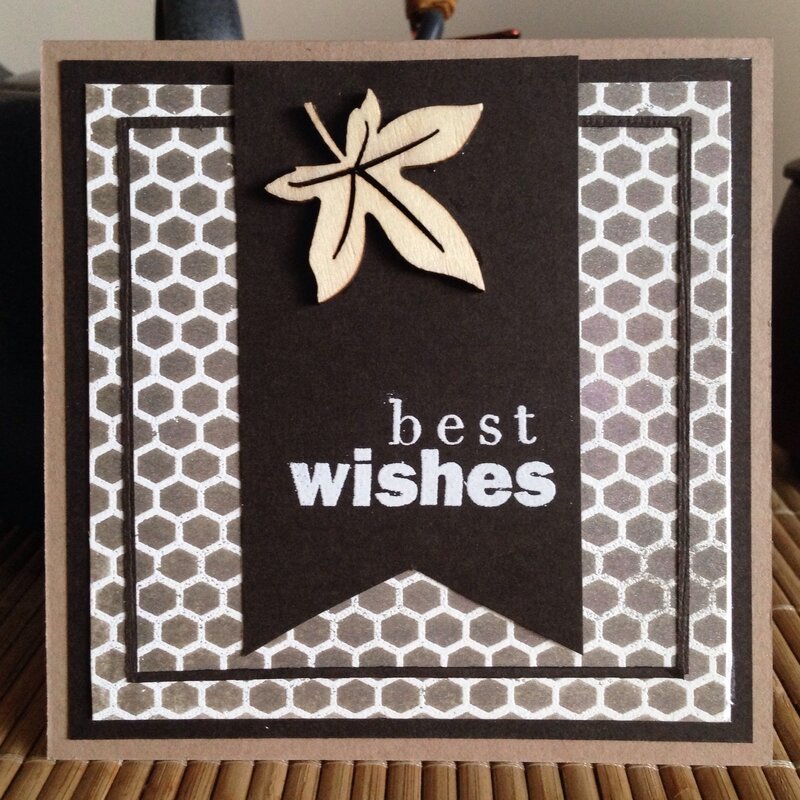 Another card that I made using several inspirations from Stretch Your Stamps 2. This one is undeniably masculine :-)!
21 août 2014
This card is a wild inspiration from the "stretch your stamps 2" classes. I guess it could work for several days but I really love how it turned out.
The flower is from GinaK design and the background is inspired from Sherri Carrol's technique on day 1. I believe this can work for a masculine card, eventhough it has a flower.
20 août 2014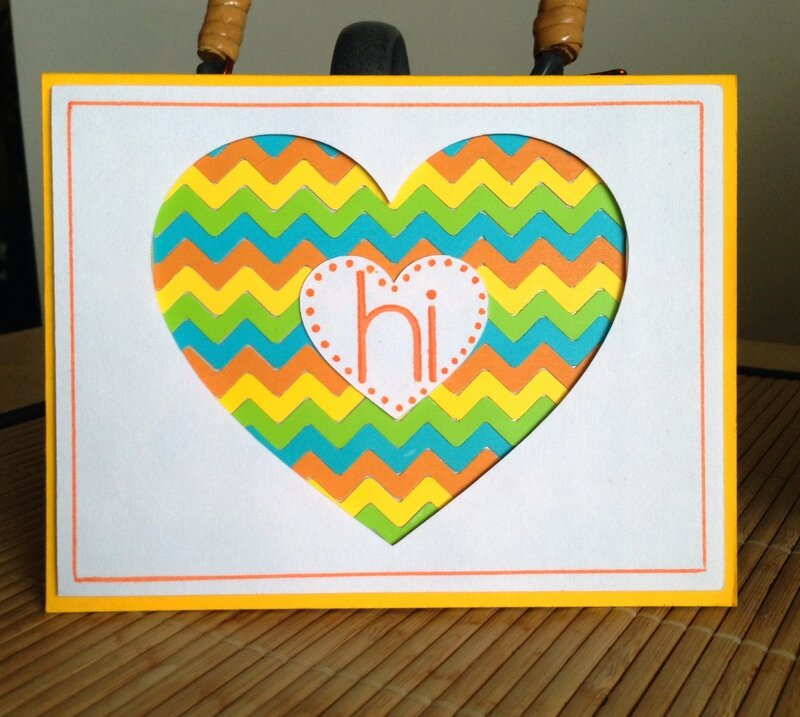 At first I was not convinced with this card, but I always smile when I look at it, so I guess I just have to admit that I like it eventhough it looks very simple.
I wanted to use my ric-rac punch and some bright colors and here we are: a bright and sunny card!
18 août 2014
This was the second technique of day 1 (this first day was jammed packed!)
the theme this week is masculine cards.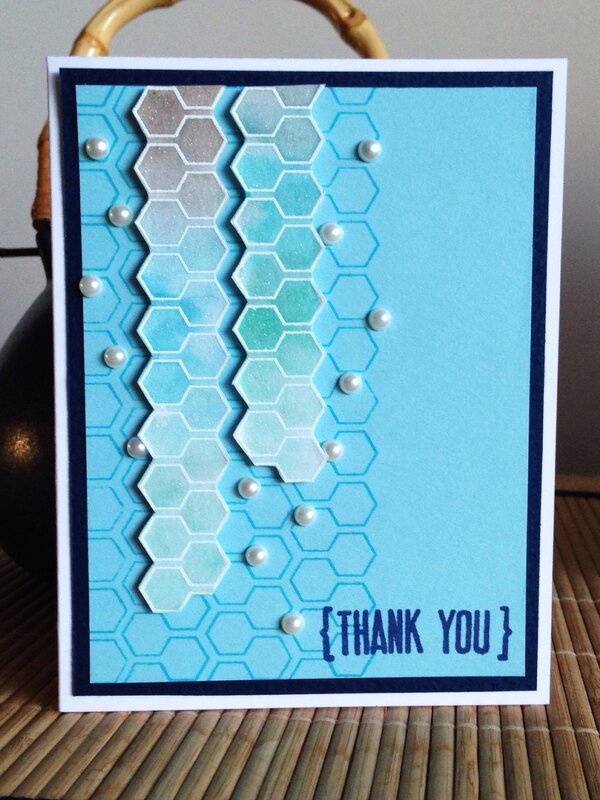 15 août 2014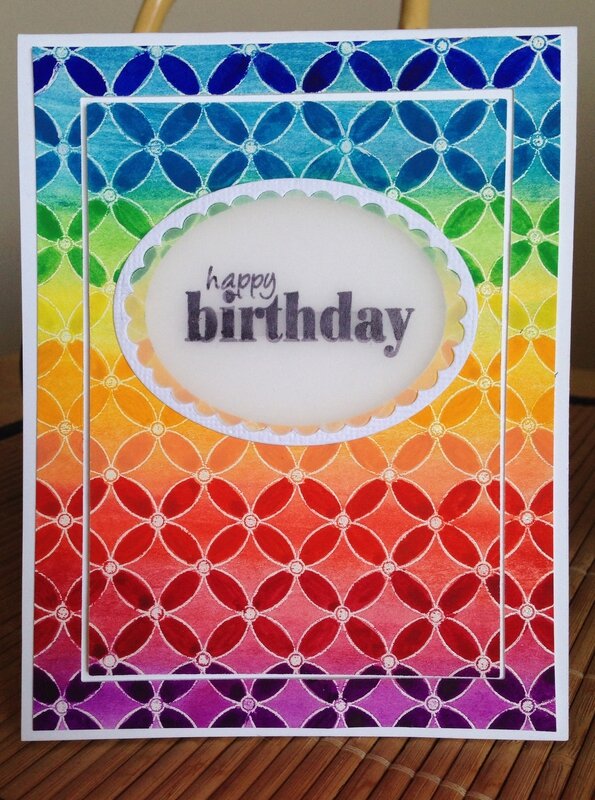 Here are 2 more cards with the same technique taught by Kristina.
I just love rainbow colors!
10 août 2014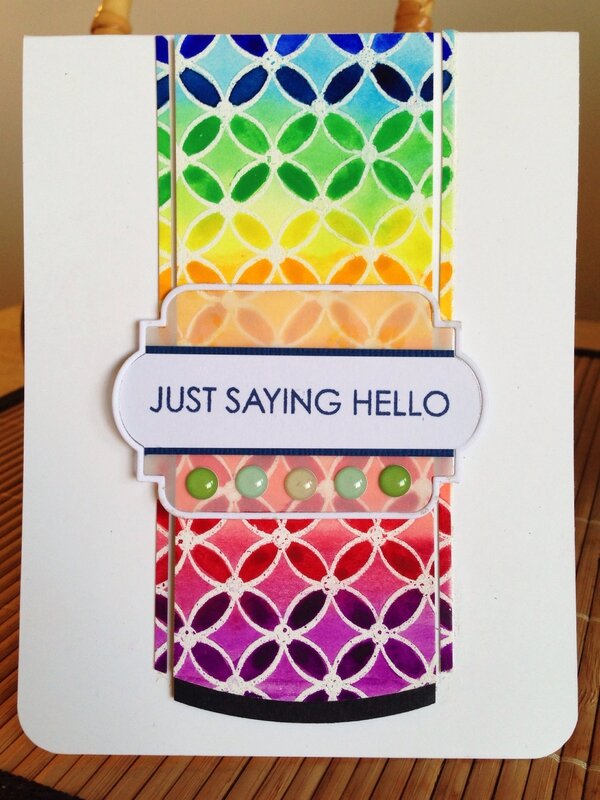 I finally signed up for the latest class from OCC: Stretch your stamps 2".
It starts with a bang (at least for me) since we focus on background stamps for this first day. I absolutely love Background stamps, so it was kind of a treat for me, and I have to admit that I went a little bit overboard. Just for the first technique of the first day, I already made 6 cards!!!!
Here are the first two.
08 août 2014
L'annee derniere j'avais decidee de lancer des defis sur mon groupe scrap&Delires...et puis mes bonnes resolutions ont fondus comme neige au soleil, mais j'avais quand meme ce defi dans ma manche qui me demangeait :-)
"Le defi est d'utiliser une mosaique soit sur une page, une carte, un mini album, art Journal...Je laisse beaucoup de liberté ici, mais la seule contrainte c'est d'utiliser au moins 4 chutes de papier différent. Dans mon cas je me suis inspirée de cette video de Hero Arts."
Ça peut paraître fastidieux, mais en fait je trouve cela très relaxant.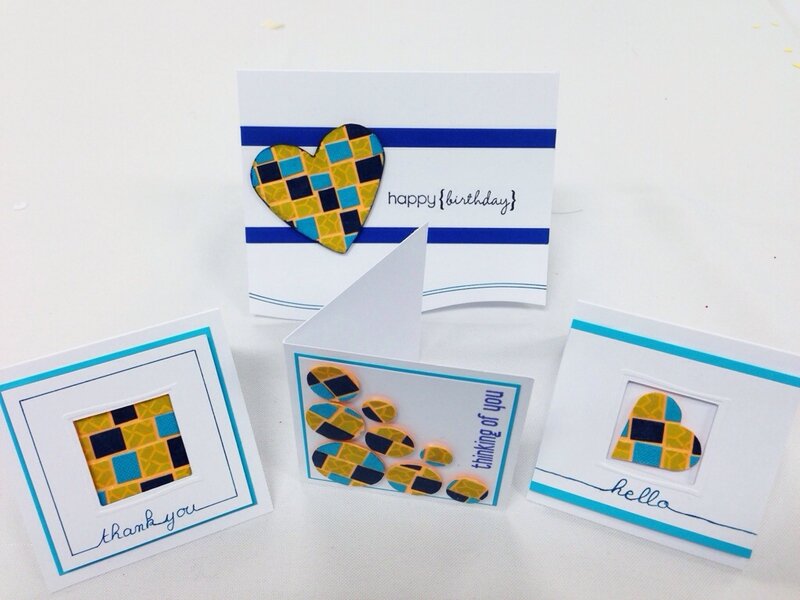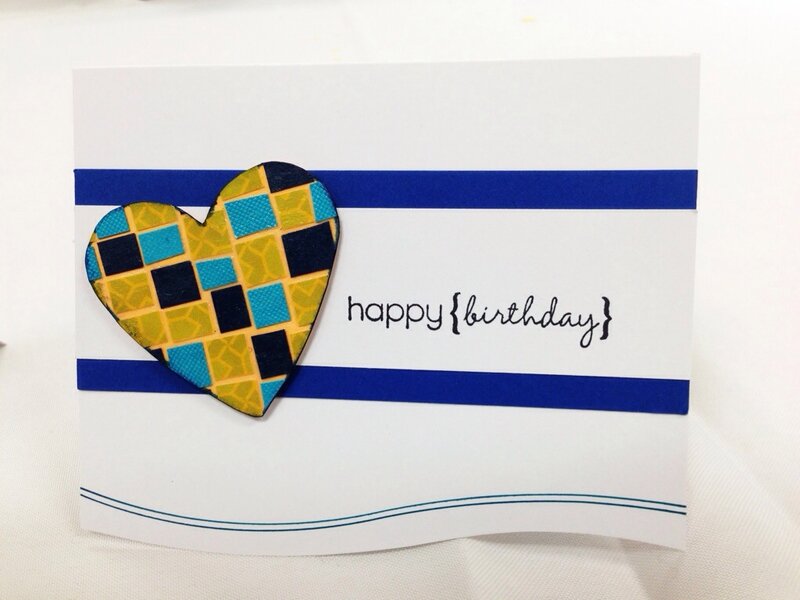 07 août 2014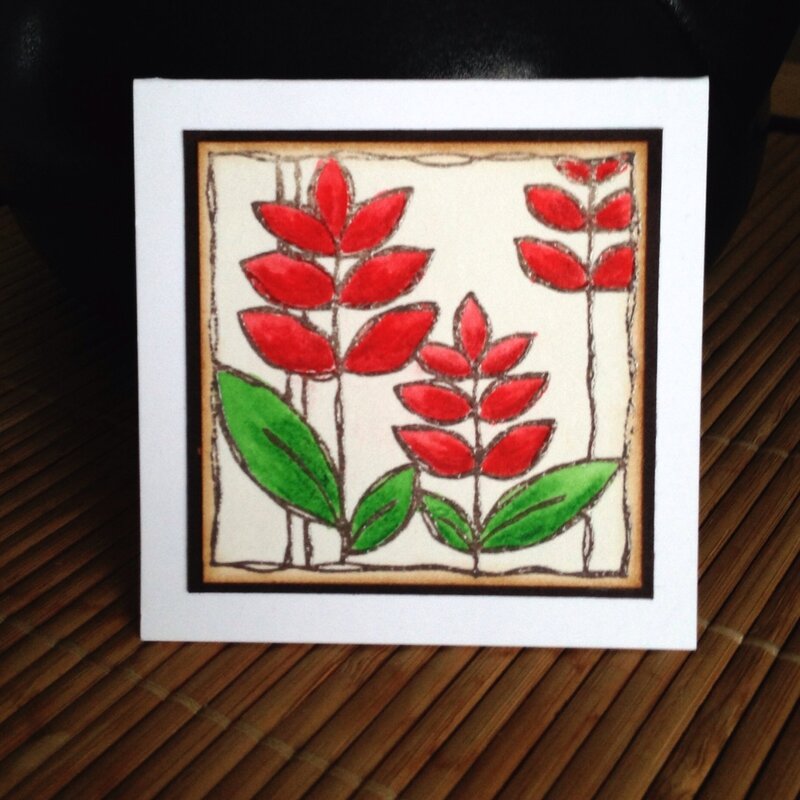 Somehow I fell in love with this stamp the minute I saw it in the store (eventhough I promised myself not to buy wooden stamps anymore). I don't know why, but I really enjoy it! Simple coloring, simple layering works the best for me!